New Years, well it wasn't Rockin' at our house this year like it was last year but it was so fun.
We like to stay in and it seems house parties are the new black, everyone is either hosting or attending a soiree ringing in the new year at home.
I love the idea of an intimate and casually elegant gathering.
This year we stayed in, just the two of us, and Bailey of course. It was festive and fabulous with a heaping does of whimsy.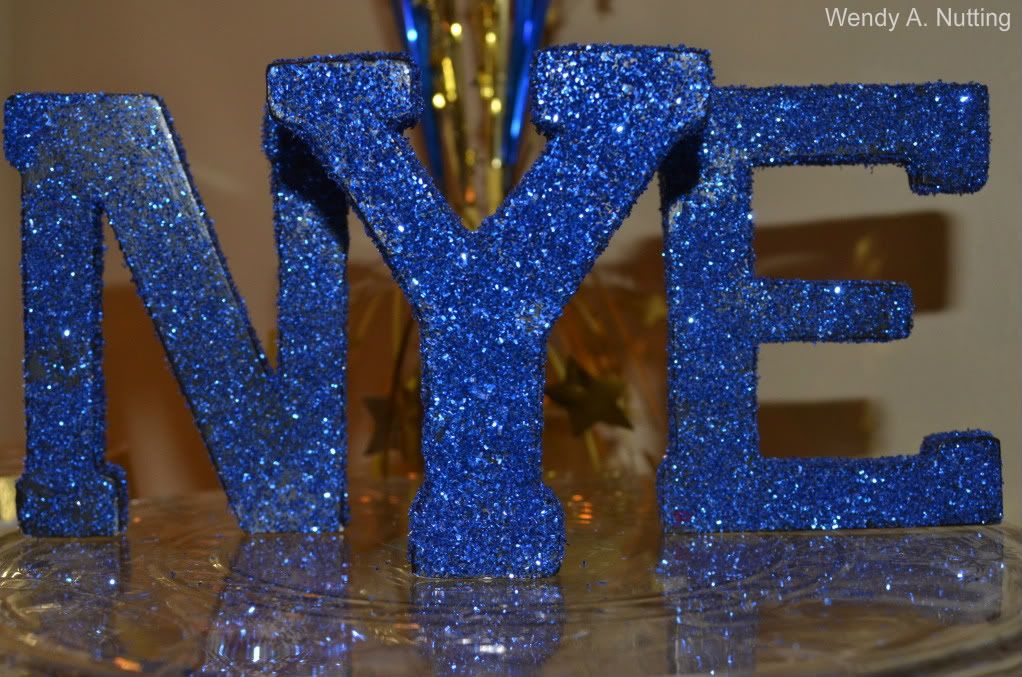 I pulled out the decorations from last year to set the mood.
The theme "Midnight Reverie" and soon our house was dripping in dark blue and gold.
Party hats tiaras, noise makers, glitter,
Champagne
chilling in the fridge and homemade lasagna in the oven.
Clyde
pulled out a delicious bottle of wine and we enjoyed a wonderful dinner while toasting to the end of 2011.
And then, as my East coast friends were ringing in the New Year,
it
made it's debut, the quirky gift I gave
Clyde this year for Christmas and
the best twelve dollars I have ever spent;
behold the S'mores maker.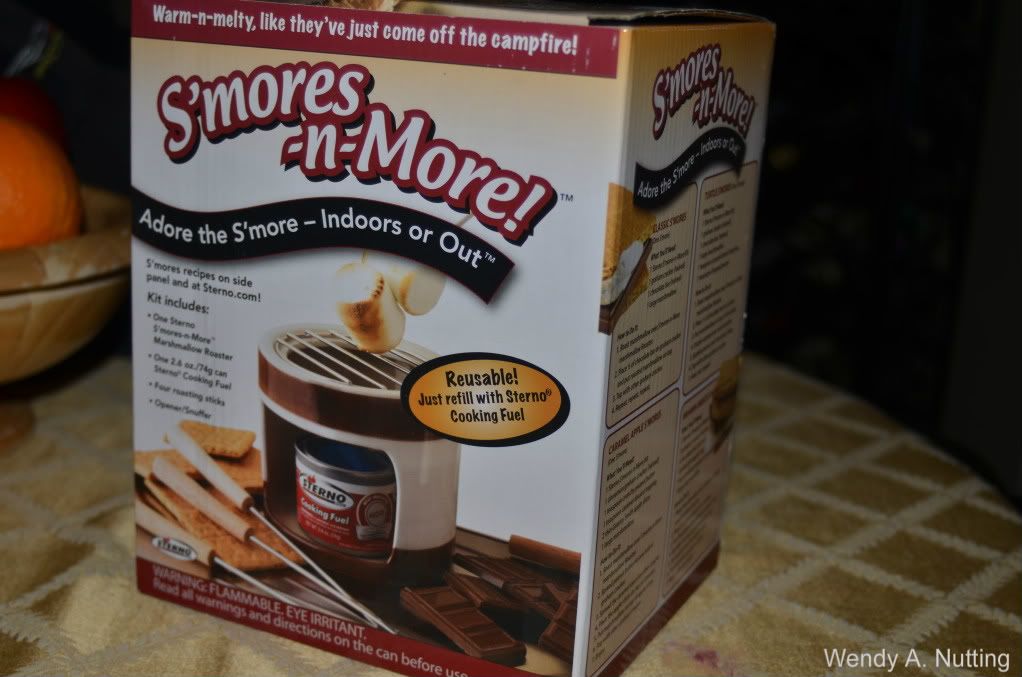 We are not big S'mores people, in fact aside from our camping trip this past summer, I can't remember the last time we actually made them.
But this past summer camping with friends up
Icicle Creek Road
in
Leavenworth, Washington
, we were schooled in roasting the perfect marshmallow by our friend Dan.
Dan has the marshmallow roasting down to a tee, he even travels with his own roasting stick.

It really is an art form, and he has it perfected.
Our campsite. Oh I do love camping, the fresh air, the slow pace and the coffee brewing in the morning.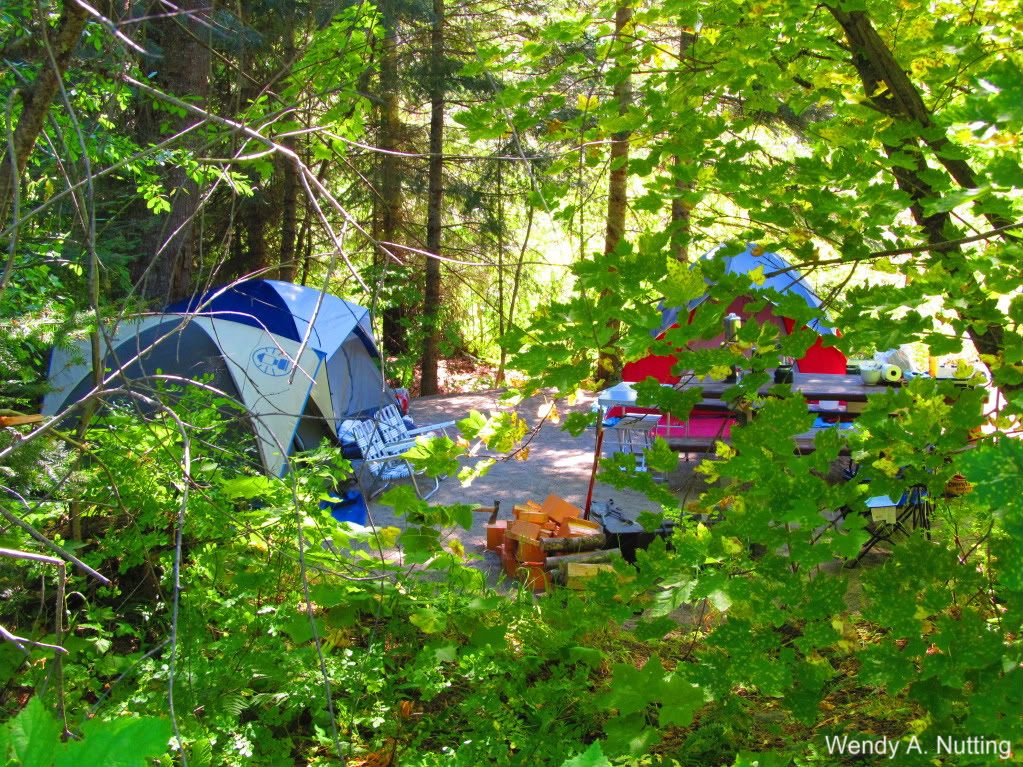 .....and least we forget the evening's around the campfire.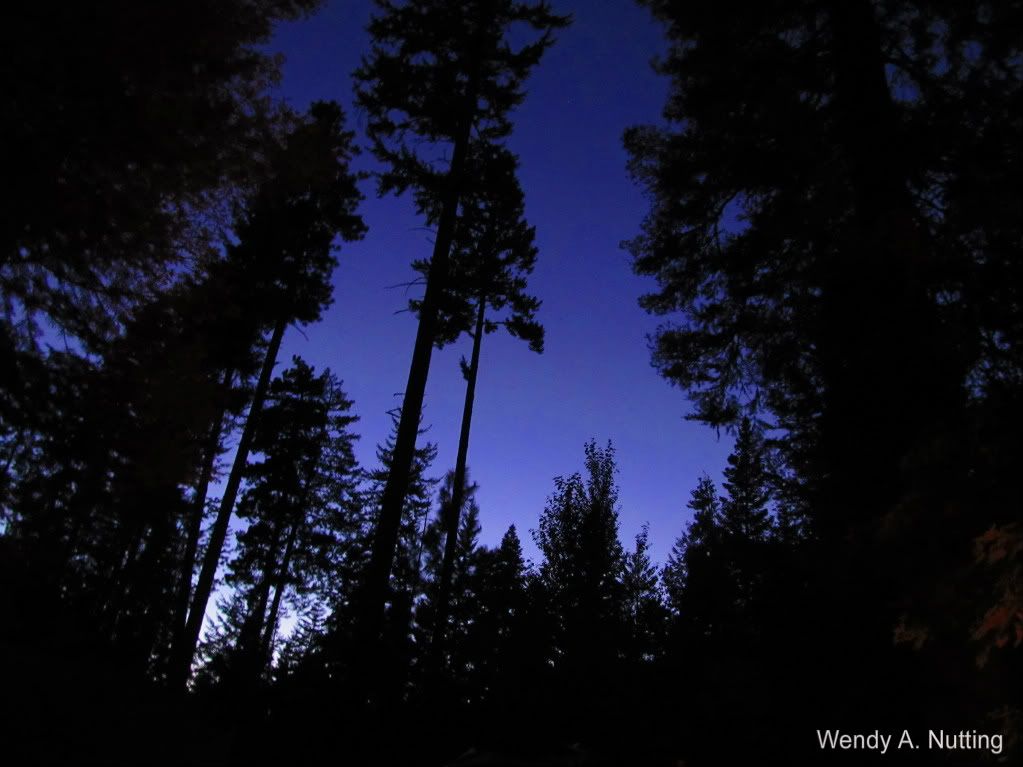 So when I came across
this
S'mores maker on Amazon.com, I could not order it quick enough.
The idea of re-creating the classic campfire cuisine right here in our living room on New Years Eve was just too good to pass up.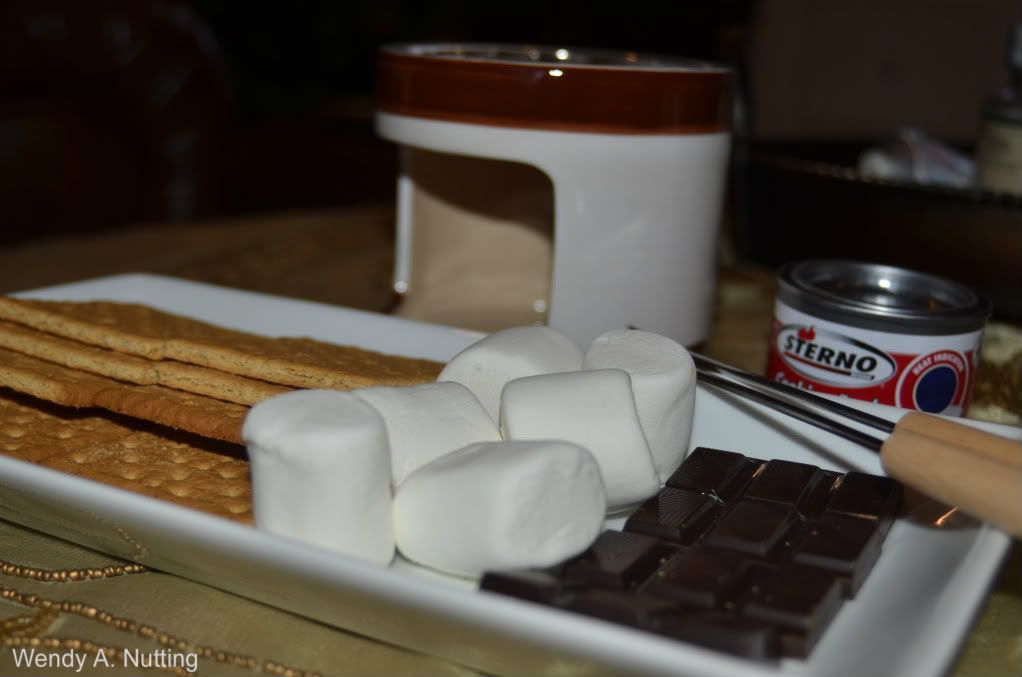 Oh it was good indeed, dimmed lights, New Years Eve celebrations on the Telly and our little coffee table campfire.
It could not have been better and our indoor S'mores maker roasted
beautifully
.
In just a few minutes our marshmallows had a lovely, caramelized crisp crust on the outside and a soft, warm gooey goodness on the inside.
A few days later I made a thin dark chocolate bark with nuts and dried fruit which elevated this Girl Scout tradition to an over the top extravagant treat.
For now we have put the S'mores maker back in it's box.
I am sure it will make other appearance's on occasion, maybe our next dinner party or perhaps the first warm day of Spring on our patio.
And back to 2011, it had it's challenges.
The past year
has tested so many of us almost to the point of breaking.
And it is just at that point, that we remember; we are stronger than we think we are.
We often feel so many of life's hurdles are insurmountable, we think of what lies ahead and we say I just don't know how I can get through this, but we do.
We make it through, we may be battered and bruised but we make it because sometimes there really is no other option.
And once we realize we have survived the un-survivable we recognize that we have changed.
We are often more compassionate. more tolerant to others in need, less tolerant of that which does not give back and more resolute in our convictions of what is important to us.
It is easier to edit the drama and cherish the parts that really feed our soul and nourish our future.
It is with these changes, that we are able to move forward in the direction of our one wild and precious life.
I am looking forward to 2012 and this year I wanted to make some resolutions.
I have never really made them and I struggled at the thought of defining what I really wanted for this new year.
If I am going to declare resolutions I want them to be very well thought out, attainable and custom fitted just for me, not the standards many default to but never keep.
My list is short but they are important to me.
I want to end 2012 with less stuff than I have right now.
I want to de-clutter, keep only that which is extremely important to me.
If your wondering yes, I am keeping the S'mores maker, it makes me happy, not so much the s'mores themselves but it's fun and I love it.
I want to buy less disposable items and the things I do buy, other than necessities, I would like them to have at least a five year life to them.
I want to go out to lunch less and meet friends or my Sweetie for happy hour more.
I want to take more pictures, I already take a lot but I often get so caught up in the moment and then forget to capture it, so I need to work on that.
I 'd like to lose twenty five pounds by the end of June, I may have to break up with the site Smitten Kitchen or at least take a time out.
Oh how I love that blog.
And Ina, please do not hate me just because I don't keep in touch.
We'll always have Coconut Cake and Chicken Stew with Biscuits.
I made two resolutions in November with a deadline for the end of the year.
I accomplished both of them.
I changed and upgraded my health insurance and I moved my accounts from BOA, both of which felt great.
I have hope for 2012, it has a nice ring to it doesn't it?
Have you made any resolutions?
I'd love to hear how you will improve your one wild and precious life in this new year.