Saturday started out lovely.

We slept in late, ate breakfast on our fabulous new patio, and enjoyed lounging in the sun for a good part of the morning.

We drove into Seattle around 3:30pm for a late lunch early dinner at one of our favorite cheap eats, Paseo.

Around 5pm we left Paseo and began our 15-20 minute drive to the Seattle waterfront.
I had planned a surprise sunset cruise for Clyde and we had to be at Pier 54 by 6:15.

I was happy we were right on schedule, since timing is not usually my strong point.

We drove through Shilshole, to Ballard, and then on to Elliott Avenue, just in time for the traffic to come to a screeching halt.

It was awful and I could not help but think our romantic evening was going to set sail without us.
I contemplated, should I call to cancel or trust to fate, what to do?

We have never seen traffic so bad and Clyde actually imagined the gridlock that would overcome the city should a natural disaster strike.

He went on about how we would have to evacuate on his bike if we needed to go anywhere.

Natural disaster?, evacuate on his bike?, what happened to my romantic sunset cruise? The traffic was ugly and I was so stressed.

I watched as the clock displayed 5:38pm, and then 5:50pm.

We were so far away and all of a sudden Clyde says, "Should we turn around, go up to Second and down to Seneca?" "Turn around?, no we can't turn around!" I piped back.

I thought for a moment and peacefully said, "All right, if you think we should turn around, let's turn around."

Ok, maybe it wasn't so peacefully, and maybe there were other words mentioned, but the truth was, we had to turn around; so we did.

We whipped a u-turn, ran some orange lights, dodged a few pedestrians and flew passed Clay, Bell, Lenora, Pike, Union and countless other streets. Just then I saw it, Seneca, we made a sharp right turn.

It was like Clyde had rehearsed this very drive for just such an occasion.

We ducked into a garage right across from the Pier and barely made the pedestrian light to cross Western Avenue, whew!

We made it with about 8 minutes to spare.

It took all of 15 seconds to recoup when we spotted the Obsession, our sailing vessel for the next 2 and 1/2 hours.
The sky was perfectly blue.
Up went the sails, and soon we were gliding across the calm waters of Puget Sound.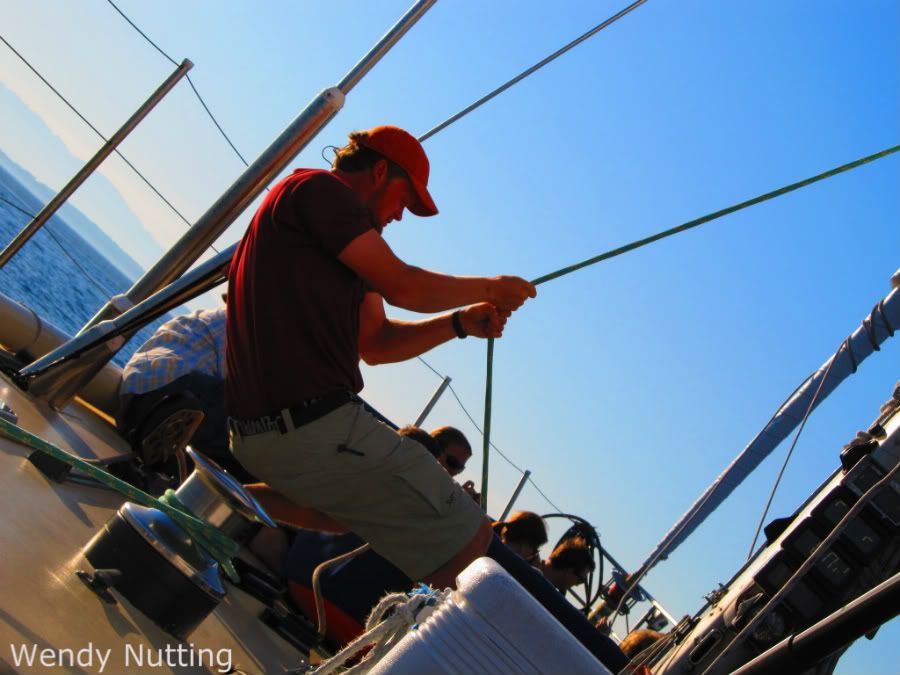 This was amazing and I am in love.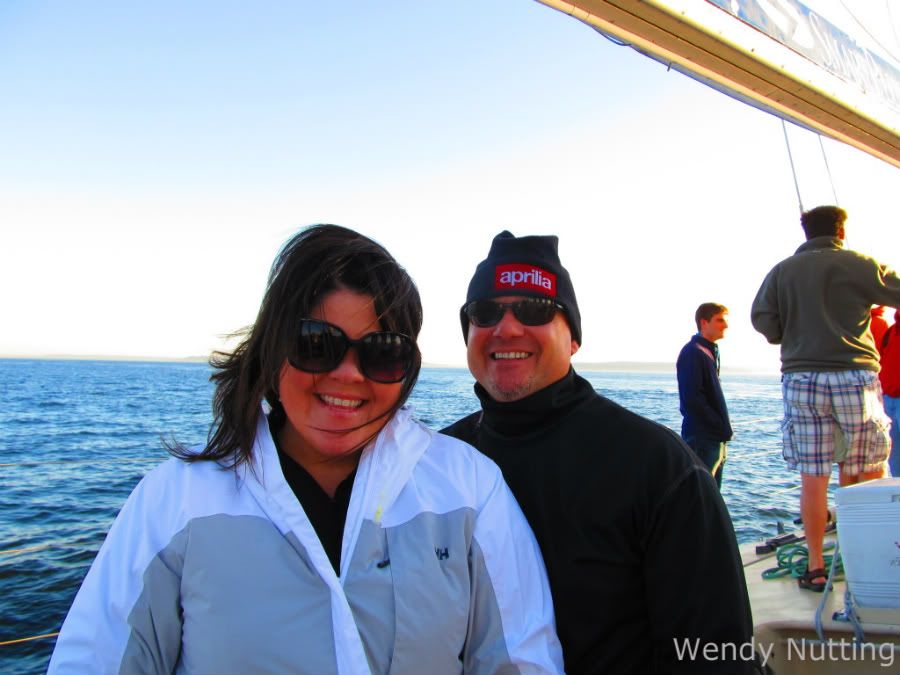 .....and the views were breathtaking.
It was so quiet and it felt like we were on a reality show enjoying an over the top date.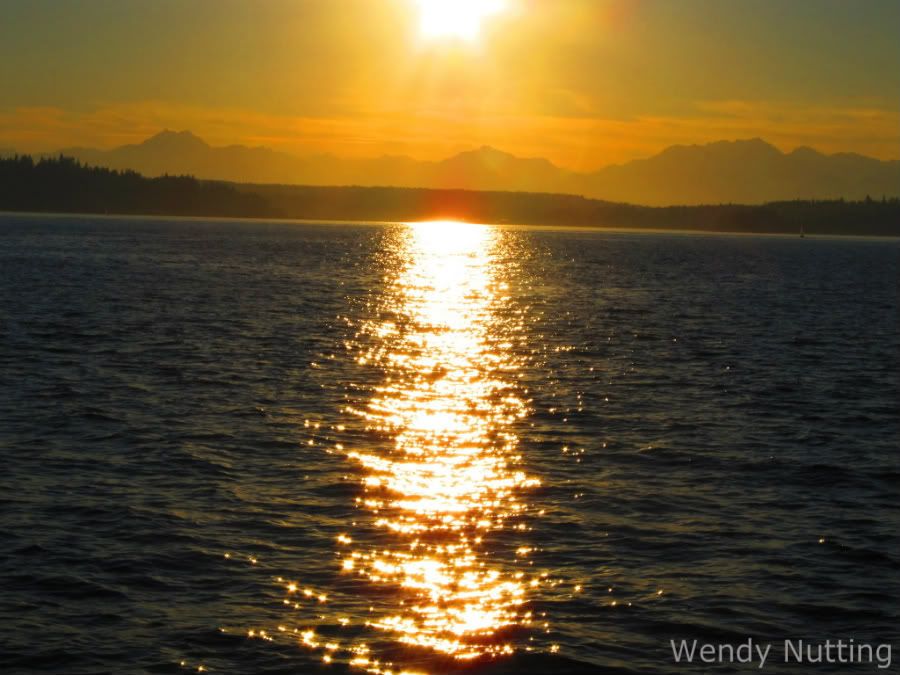 This is wonderful and if you live near Puget Sound I highly recommend it. The next time we spend money on a date, and if the weather is nice, I am so going to pick sailing. You can bring a picnic, pack beverages, and make it exactly what you'd like.
What is your perfect date night?