It was 11 hours, from departure in
Seattle
to arrival in
Portland
Maine
.
I am not the best traveler.
Vacations always begin with me working much longer than I anticipate and therefore running way behind schedule.
I always seem to underestimate the time involved in packing, dropping off the dog and preparing to head out of town.
This trip was no exception.
I arrived home an hour and fifteen minutes before the shuttle was scheduled to pick us up.
Clyde
was dropping off Bailey and we both still needed to pack.
By the time the car service arrived at the door our bedroom appeared ransacked, my checked bag was four pounds over the limit and
Clyde
was asking me, "why I need 7 pairs of shoes for a 10 day vacation".
Ugh!!!!
After re-packing a few items, grabbing my purse, and a few bottles of glitter nail polish, we locked the door and were off.
We arrived at Sea-Tac with an hour and a half to spare, the check in lines were short and we breezed through security.
After a few deep sighs, the stress of going out of town quickly adjusted to the excitement of going home and seeing family.
We took off at 10:55 pm, the weather was clear and although I was exhausted I knew I wouldn't be able to sleep.

I can't sleep on planes I think it the combination of many things, the dry air re-circulating through the cabin, the seats, and my nerves on overdrive.
After a comfortable layover and quick breakfast in
Atlanta
, we arrived in
Maine
about 20 minutes early.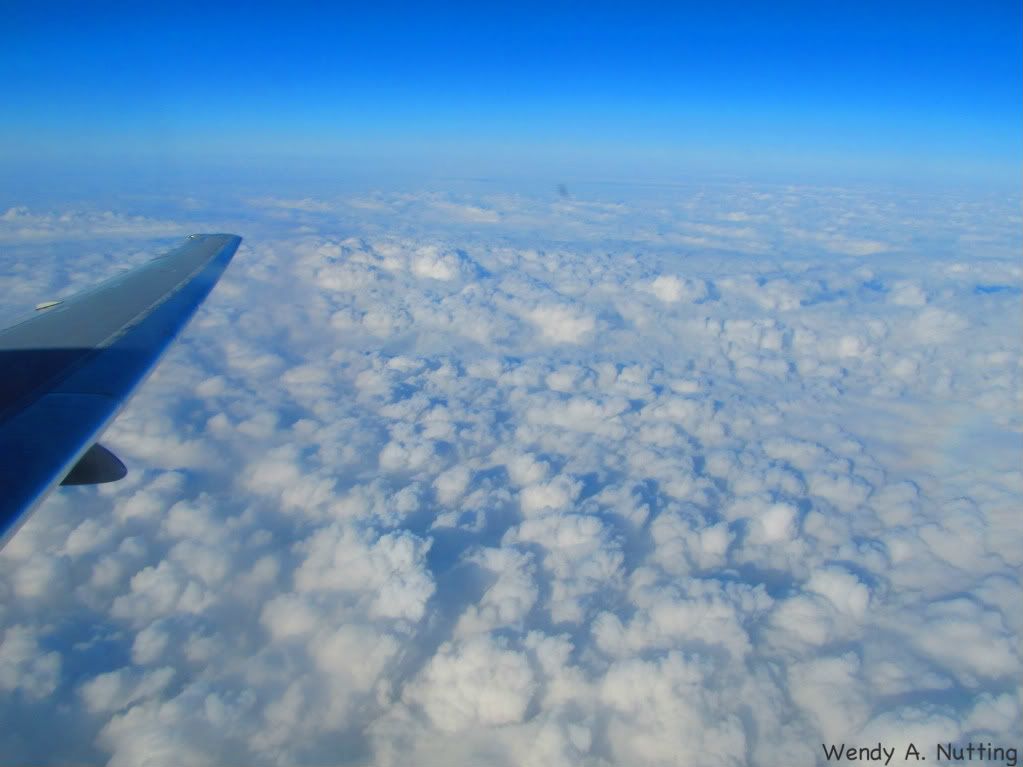 Luckily for me, my parent's are always ahead of schedule, obviously a trait that I did not inherit, and there was Mom standing at the bottom of the escalator.
She was cute, surprised to see us so early, and welcomed us with big hugs.
My Dad was right behind her with open arms and it felt so good to be right there at that very moment.
Thus began our trip home and let me tell you,
Maine
in the Fall is beautiful.