I like Halloween. It's a Holiday that brings back memories of home made costumes and those classic 1970's purchased outfits complete with the hard, thin plastic masks. You know the kind, the ones in the box. They were the ones with the masks that had a thin elastic string that fit directly across the back of your head.
Like this one.
I loved those as a kid, even though they never really fit that well. It seemed as though five minutes after I was dressed, steam was building up inside the mask. And dare I try to hold a conversation, well forget about it, the mask was hoisted up on top of my head so I could breath and communicate. But oh how I loved those masks.
I still love a costume party and we have rocked some pretty fabulous costumes, but this year we are staying in. We just returned from a trip to Maine and are still in the process of getting back to our daily routine.
But costume or no costume, I still love the whimsy of this holiday and I decorated early to enjoy it. Here are a few pictures of how I add a touch of Halloween to our home.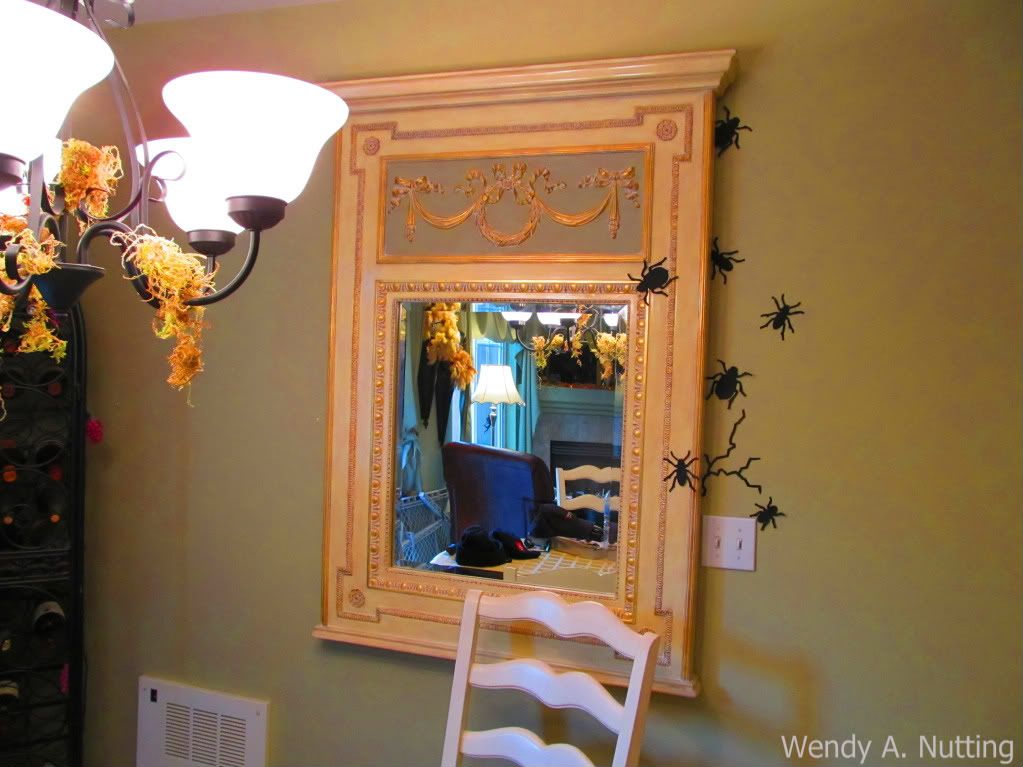 Spanish moss hangs on the chandelier.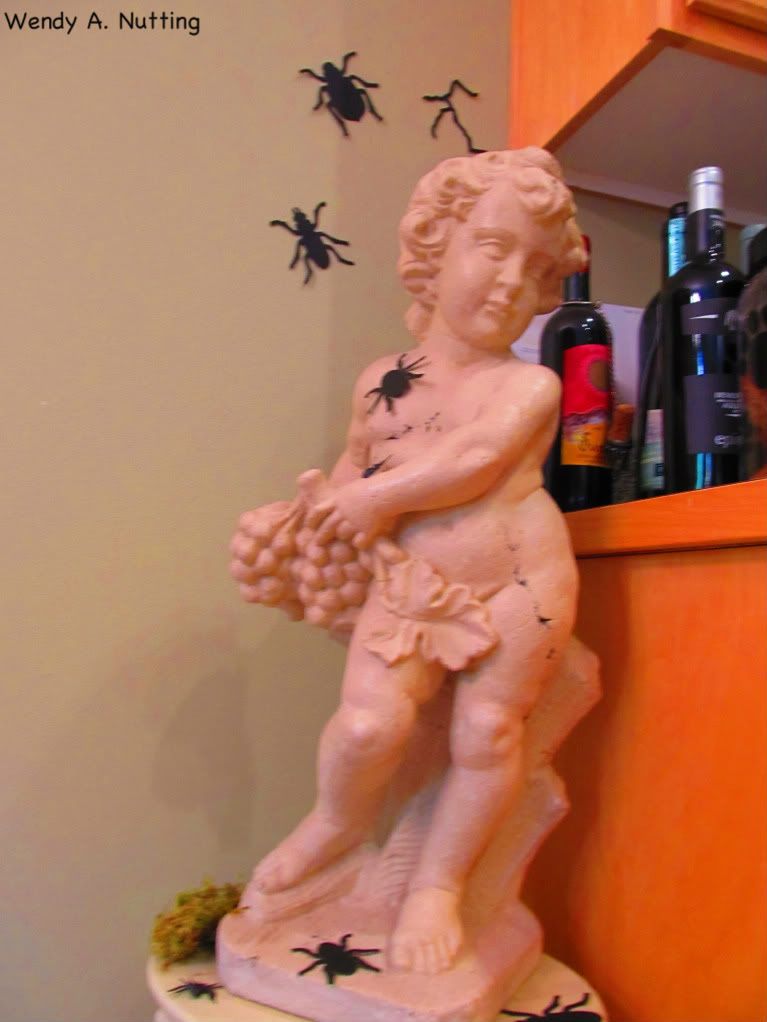 I love these bugs.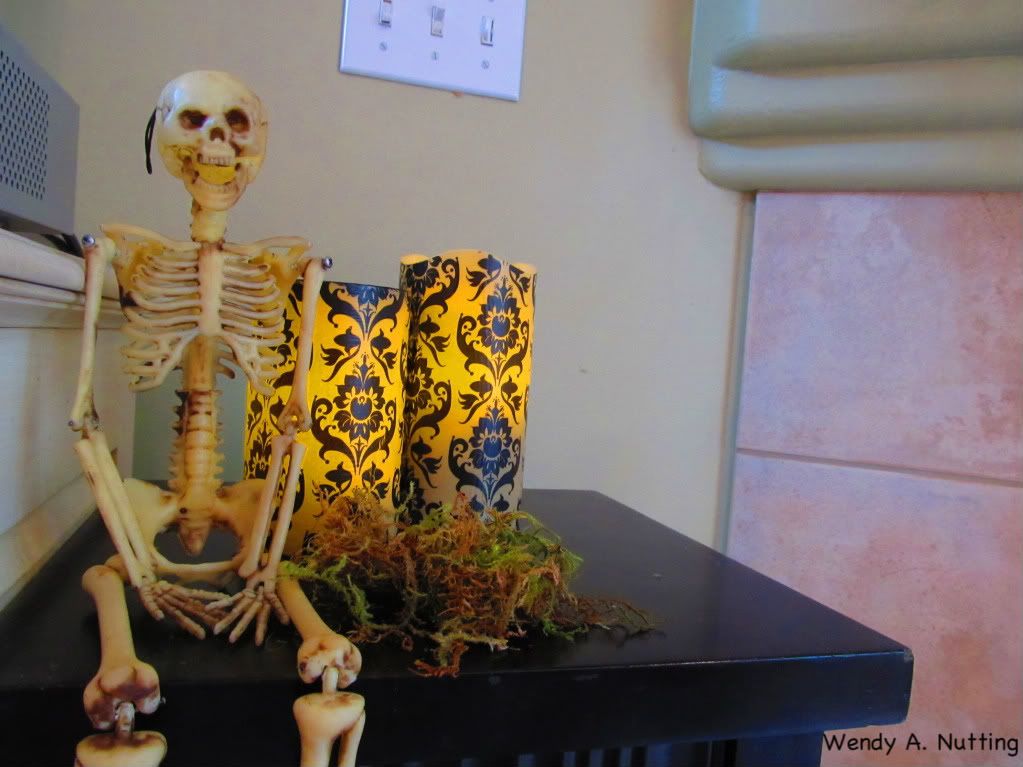 I have a few of these guys. My handmade candles add a nice glow.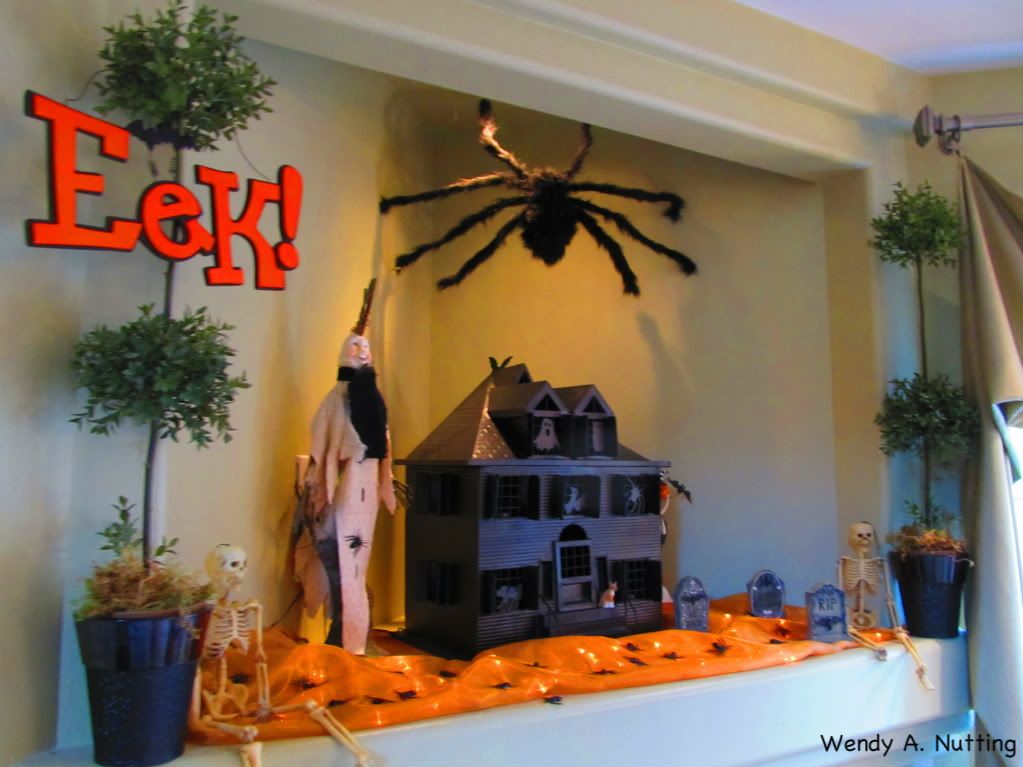 This alcove above the fireplace is a great spot to decorate for any occasion.
So there it is we are ready for the spooks tomorrow night.
Have a safe and happy Halloween my Sweets.