For over the past year my sister, brother and I have been planning a very special surprise. Our parents 50th Anniversary celebration. Now obviously their 50th Anniversary was not a surprise, but the plan they were told was there would be a small family lunch at a local restaurant and unfortunately Clyde and myself were not attending. I made up every excuse in the book, work schedule, air fare hikes, and any other reason I could think of to throw them off track. It was hard to keep these secrets and there were many times I thought they knew, somehow they knew.
July 7th 1962
The last month was super busy with final preparations and organizing my work files as I would be out of town for the next 12 days, and before I knew it we were heading to the airport.
Well good morning Mount Rainier.
I never sleep before a flight, I think I am both nervous and excited and there is always a big sigh once we are off. If we left anything it's too late and my phone is off for the next 7-8 hours, so I just sit back and breathe.
The weather was perfect which helped distract my thoughts and the view out the window of seat 30A was breathtaking.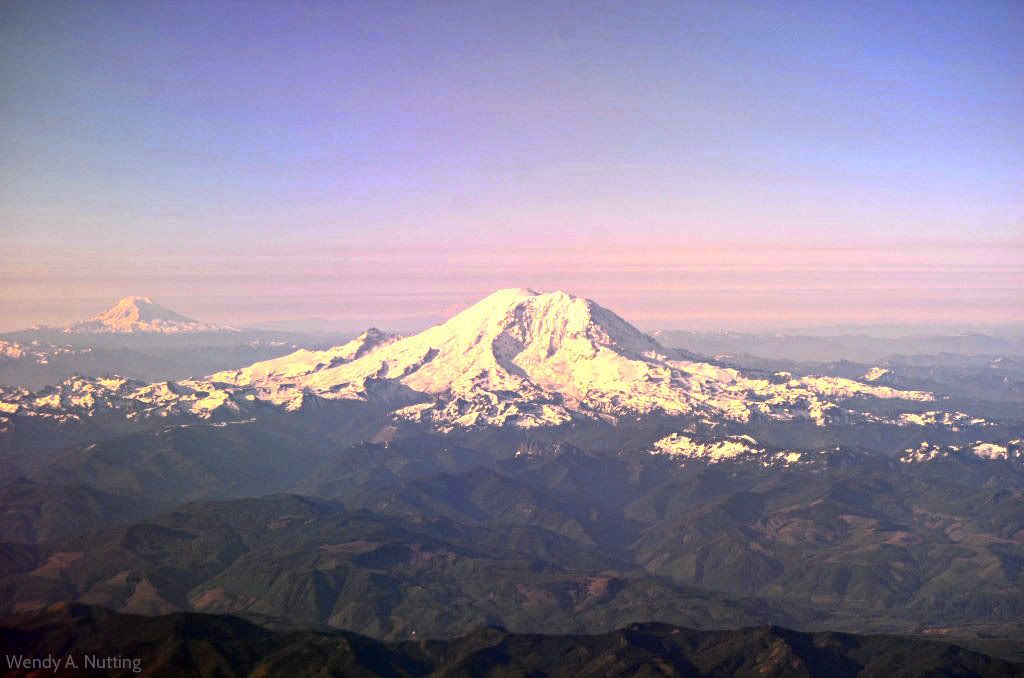 That would be Mount Adams to the left and majestic Mount Rainier front and center.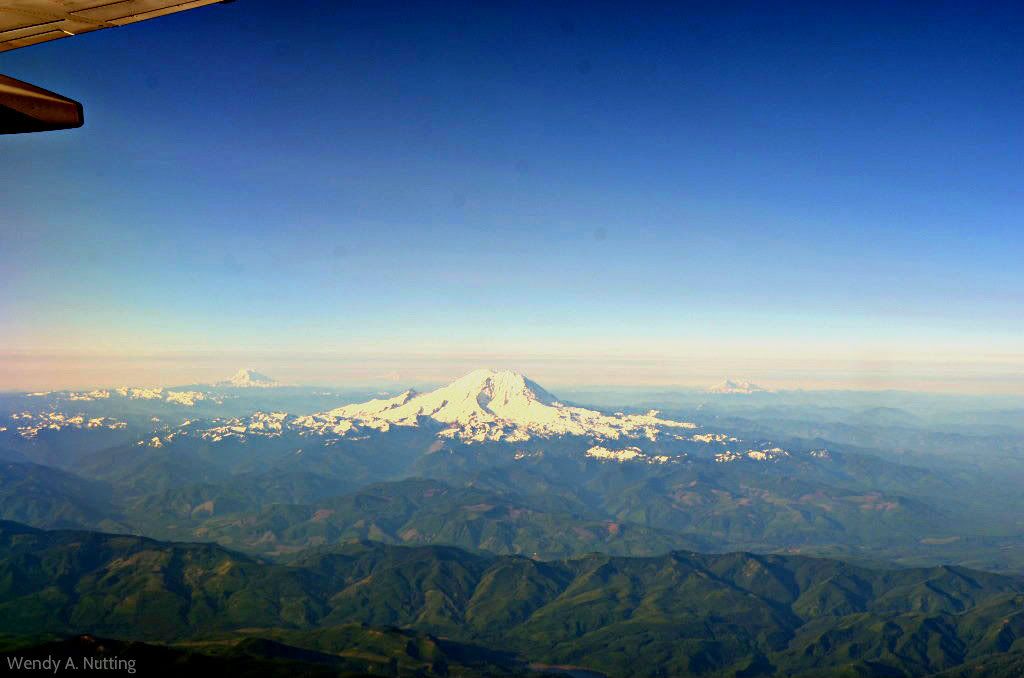 ......and here is the triple play with Mount Adams, Mount Rainier, and Mount St. Helens.
Just when we were expected to see the Rocky Mountains, the clouds set in and my view remained this way for the remainder of the trip.
This is how I travel, always have, always will. Animal crackers, in the box.
After a layover in Baltimore, it was just a short flight to Portland, Maine.
This was just the beginning of an amazing vacation.