Roll out the welcome mat, Summer is in da house! And what better way to welcome Summer in than partaking in some farm fresh strawberries, Summers official fruit.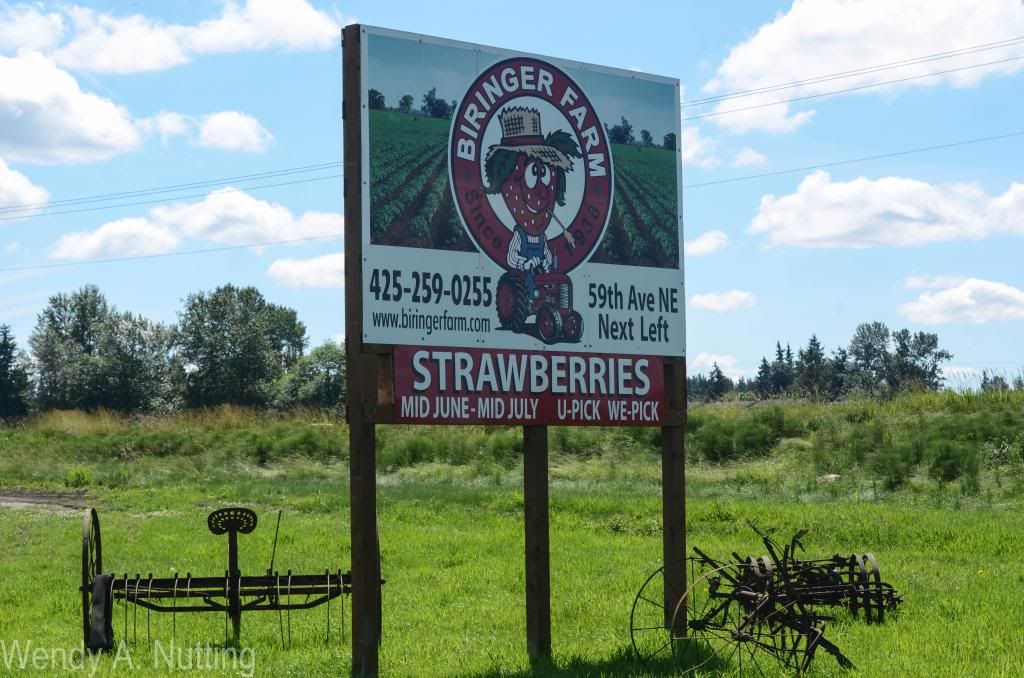 Biringer Farm is beautiful, lush green and berry red decorate the landscape...even there tractor is red!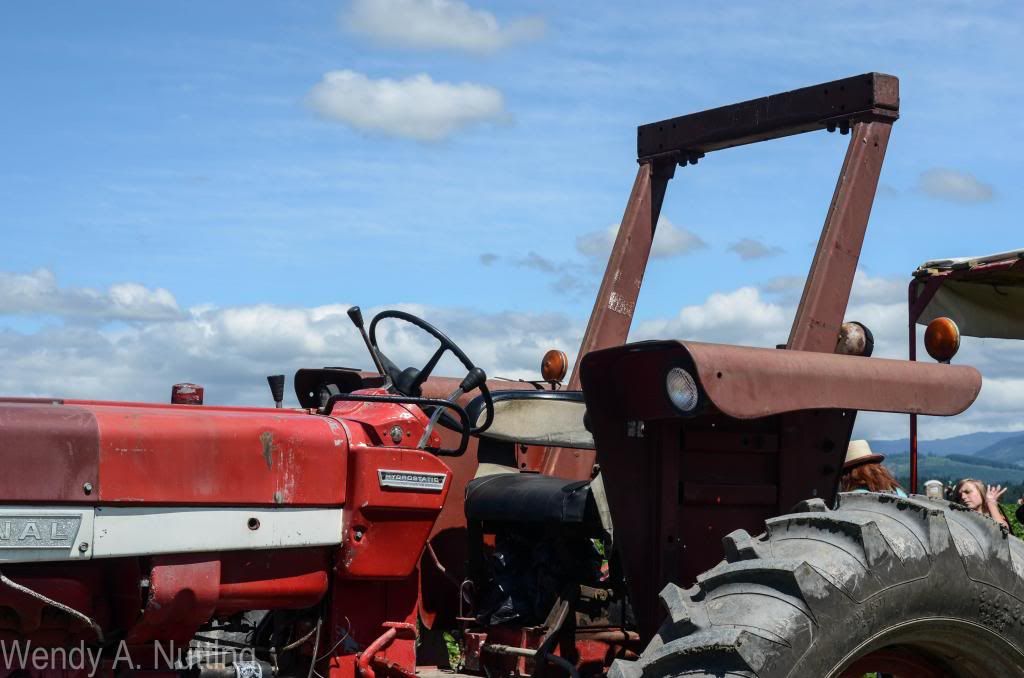 The fields were full of fruit spilling out into the path and I had to watch my step to avoid stepping on the little ruby gems.
Picking strawberries is addicting, just when you think you have enough you spot the
perfect berry
, just hanging there sparkling in the sunlight. And where there is one sparkling berry, there are more, and then you say ok, enough is enough, but then you realize the lower left corner of the basket is a little sparse and you might as well even it out right? Just one more will do it...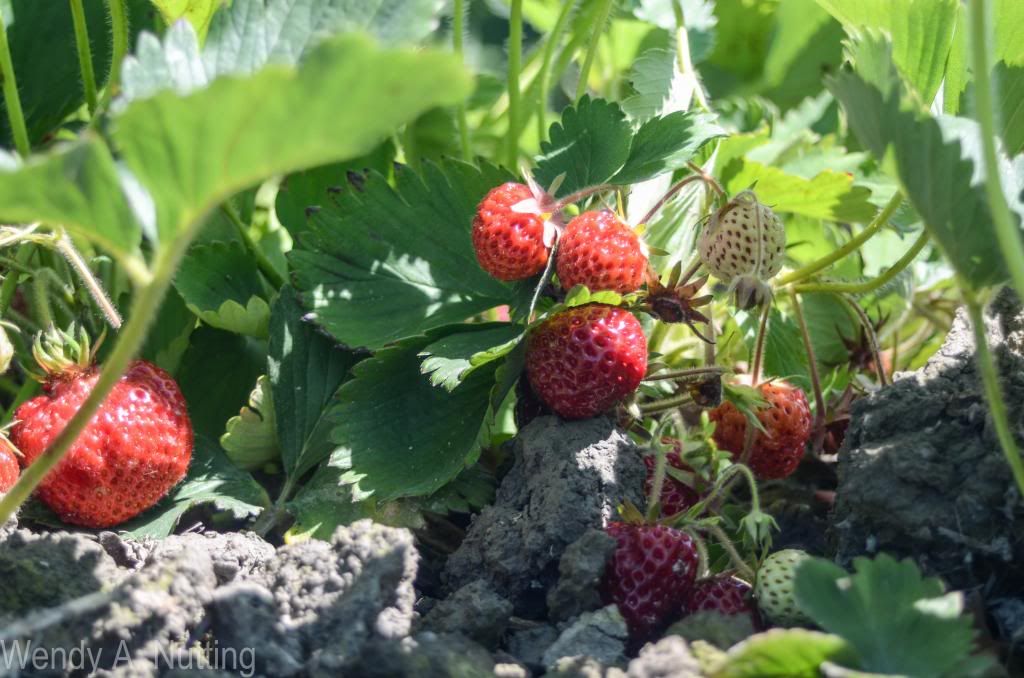 In just shy of an hour I was finally content with my tray, alright maybe a few more went in while I was waiting for the tractor, just to even the corners a bit. And in the end, my basket was a bit heavy but I thought it looked pretty good, if I do say myself.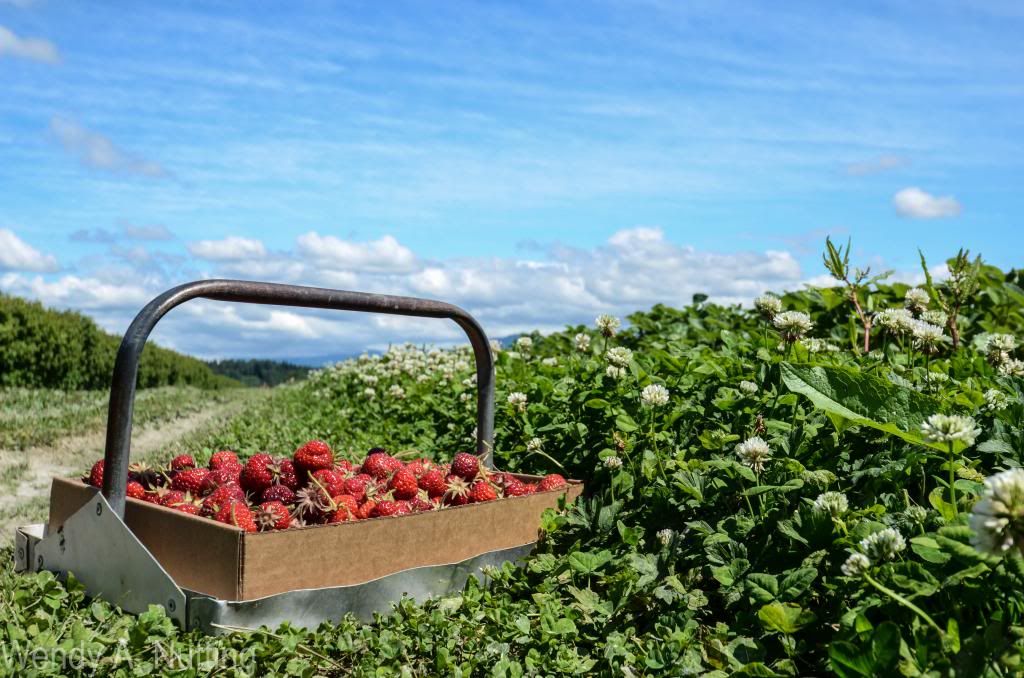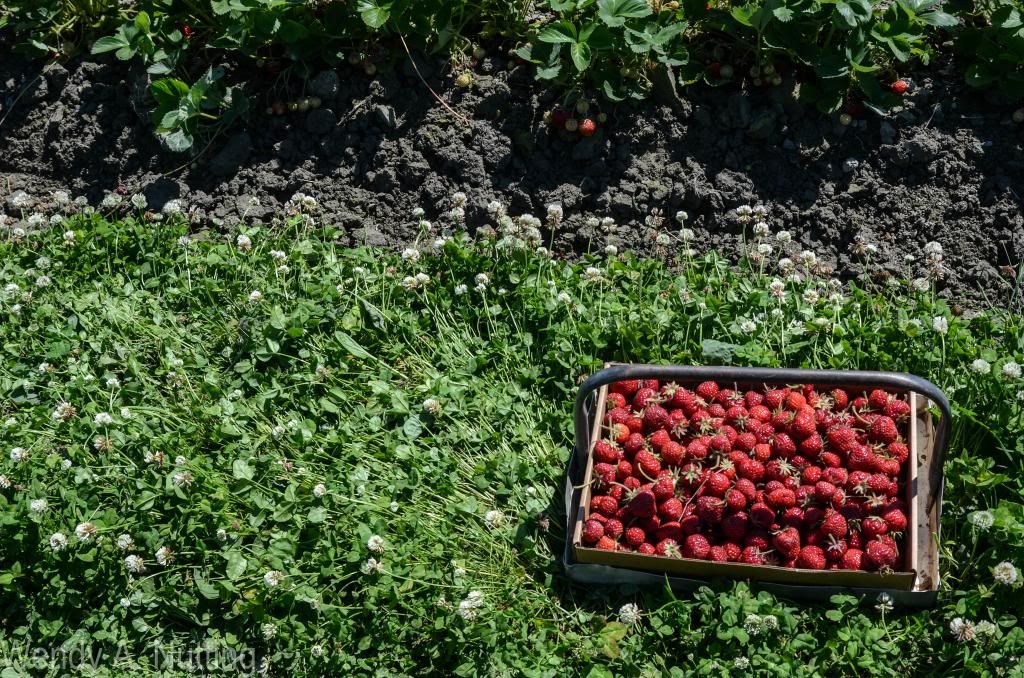 It was just before noon when the tractor came back around and with the sun straight up, a full basket of berries and not much shade I was completely ready to head back to the barn.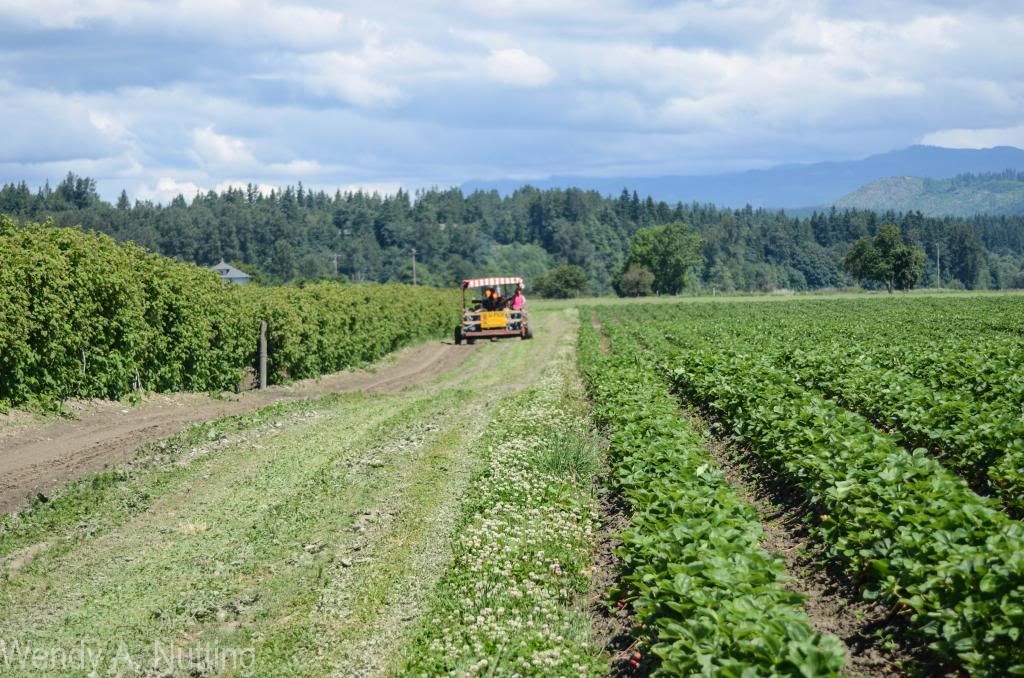 Biringer has a beautiful spot, in the valley, with the Cascade Mountains in the background and I just had to snap a few more photo on the ride back.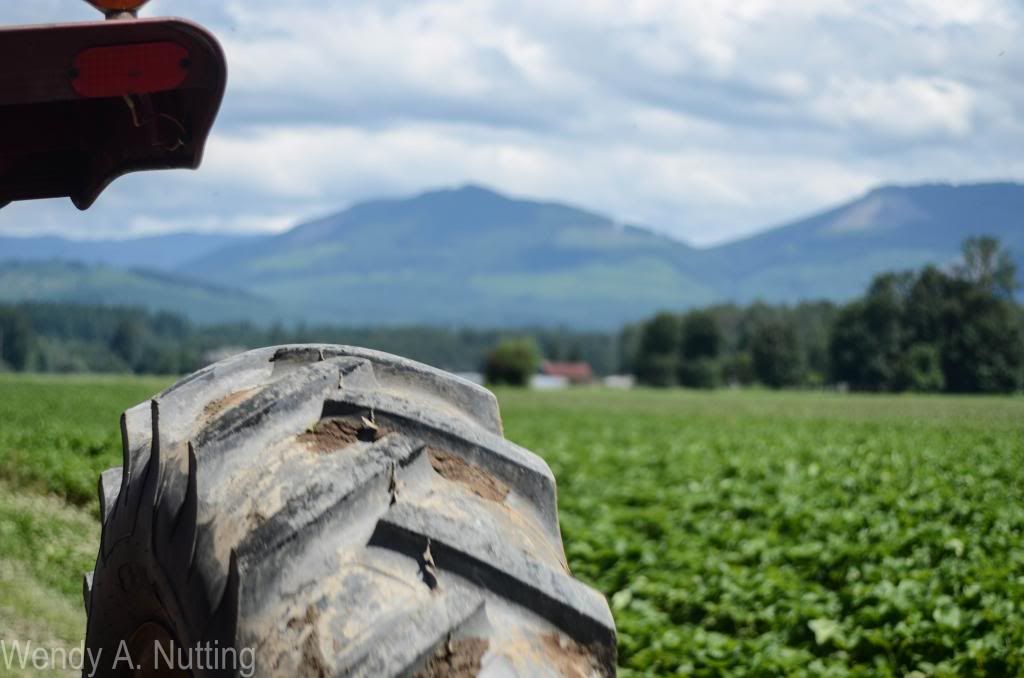 My fingers were stained and dusty, I had a bit of mud on my shoes and I left with over 11 pounds of beautiful sweet, perfectly ripe berries.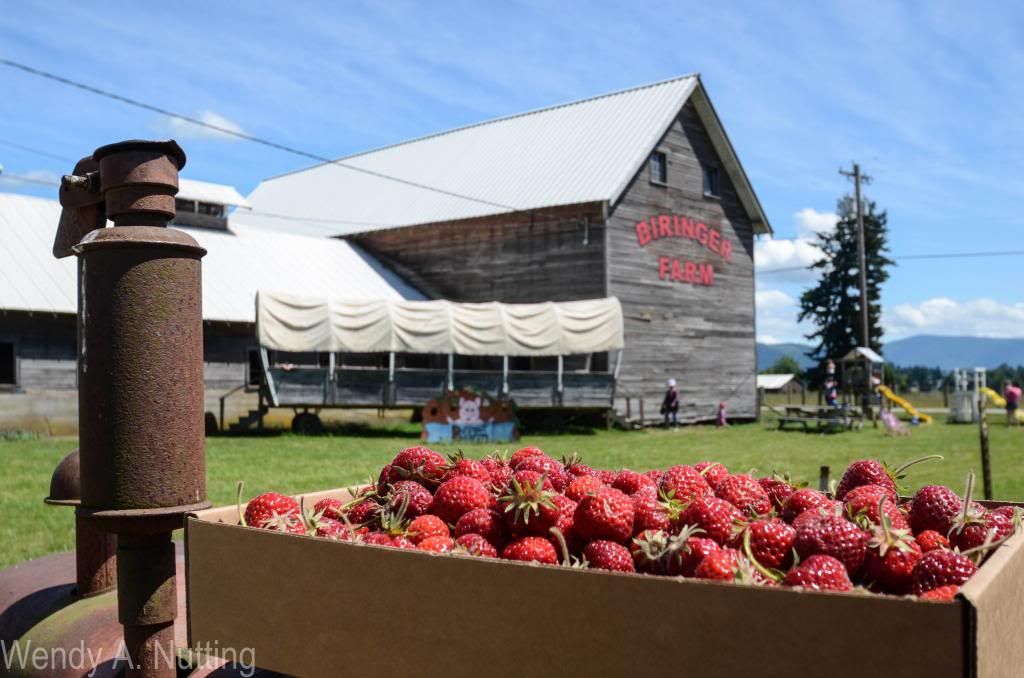 As I was leaving the farm, I rang my sweet friend to tell her I would be stopping by in about an hour. I told her I was not going to stay long, but I had something to give her. She greeted me at the door and after the usual hug and welcome, she said she had just sent her hubby to the store for Champagne. I must add here, my sweet friend is amazing and I just love her! Soon we were all sitting under the umbrella, on this beautiful Summer day, sipping Champagne/St Germaine cocktails and enjoying these sweet "just picked" Summer berries.
Welcome Summer, I hope you plan to stay awhile.