Last Sunday was grey and wet and typical Seattle winter weather. I had a bit of holiday shopping to do and I headed into the city for some inspiration. I have never been shy about coming into Seattle alone, it's a quick 20 minute trip and the streets are easy to navigate.
The market was beautiful, not too busy and little touches of Christmas everywhere you looked.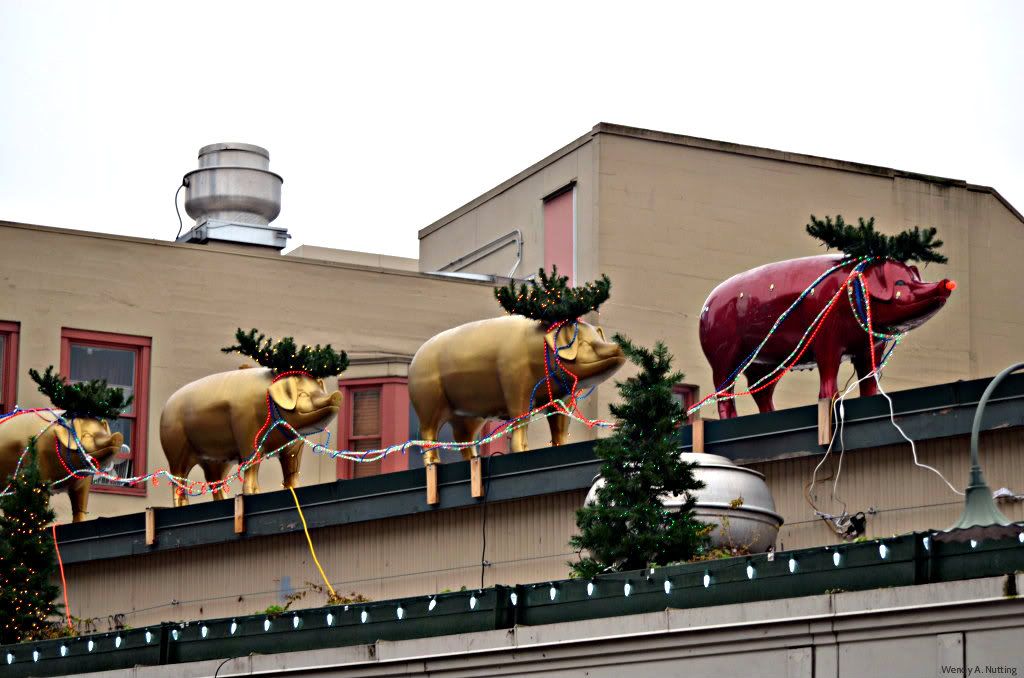 Everything looks delicious and all the colors seemed even more vibrant with the pale grey skies overhead.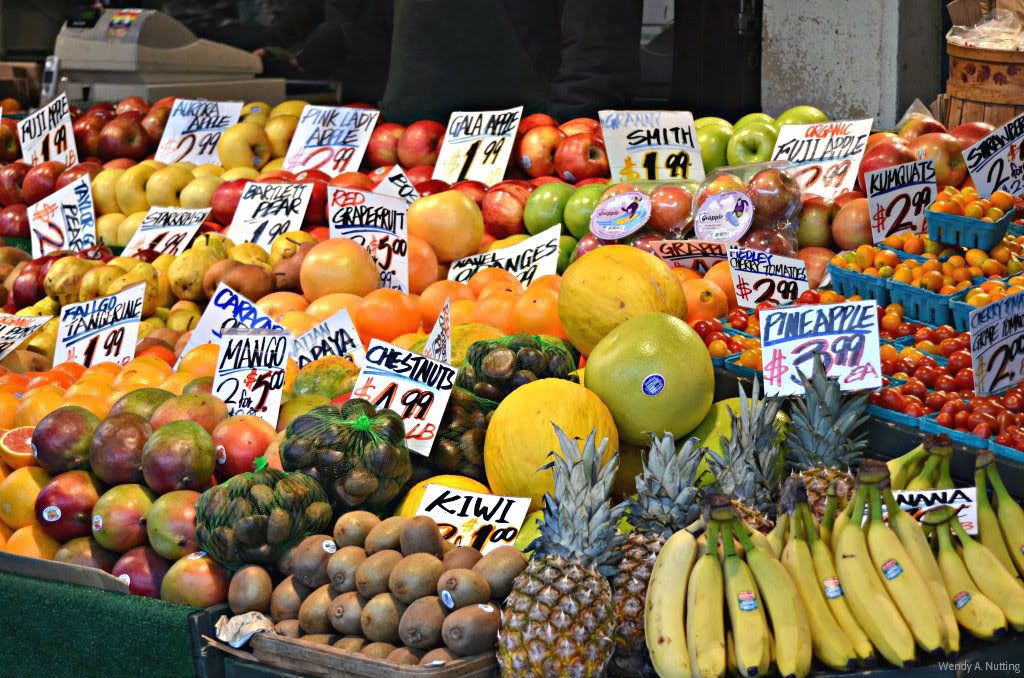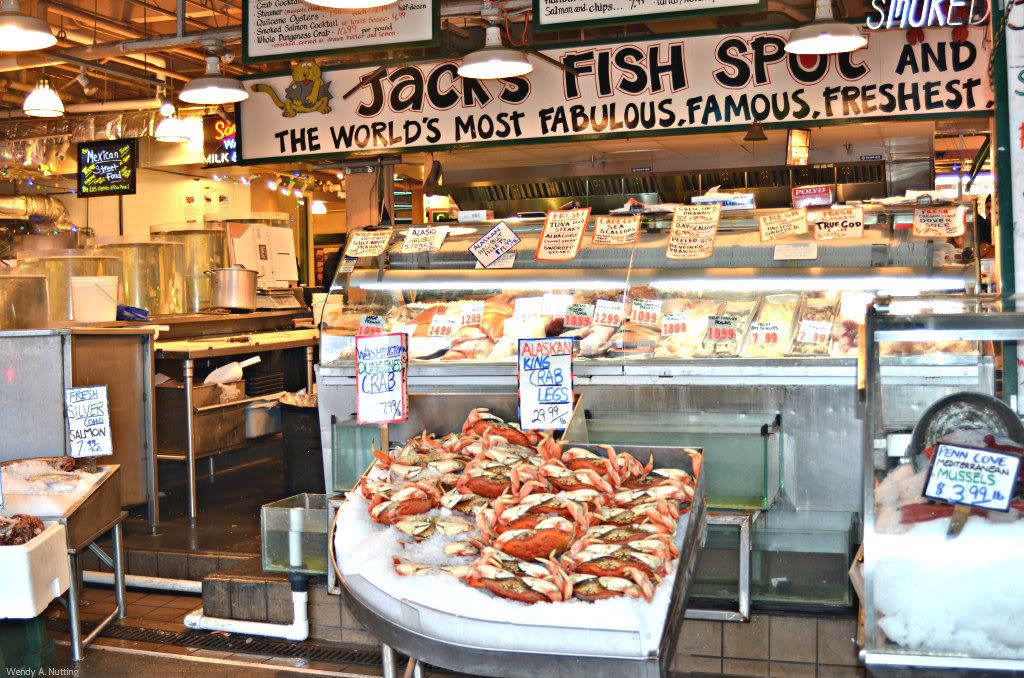 Grey.
There are cities that receive more rainfall than Seattle but I still think we win the prize for the most overcast days.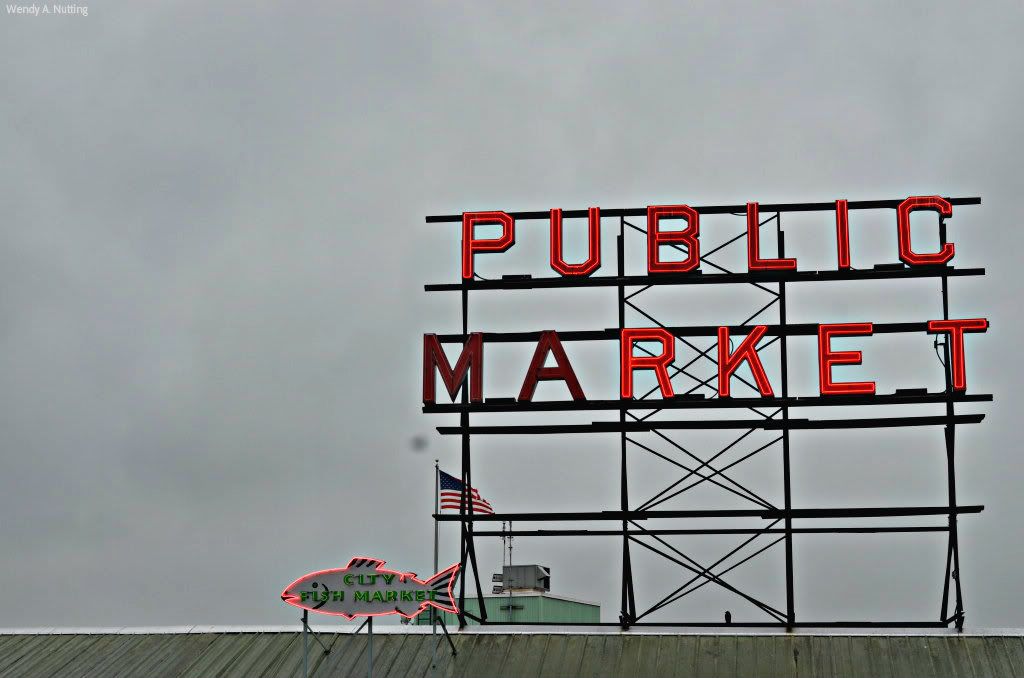 Flowers, fruit, fish, bakeries, cheese shops, and artisans of all types fill these halls and create a very fun shopping experience.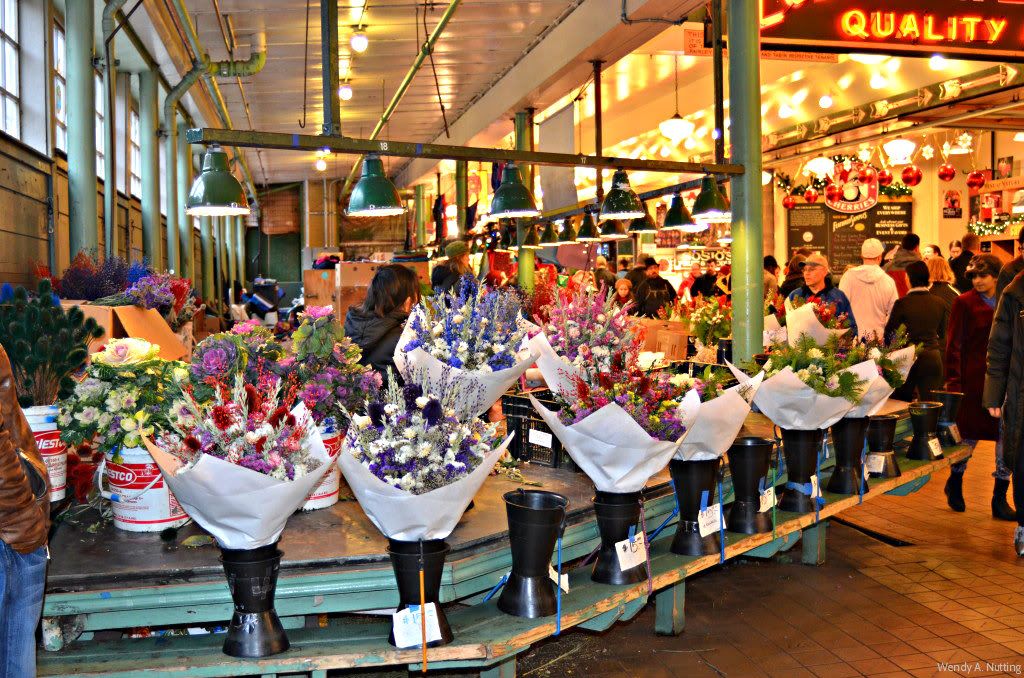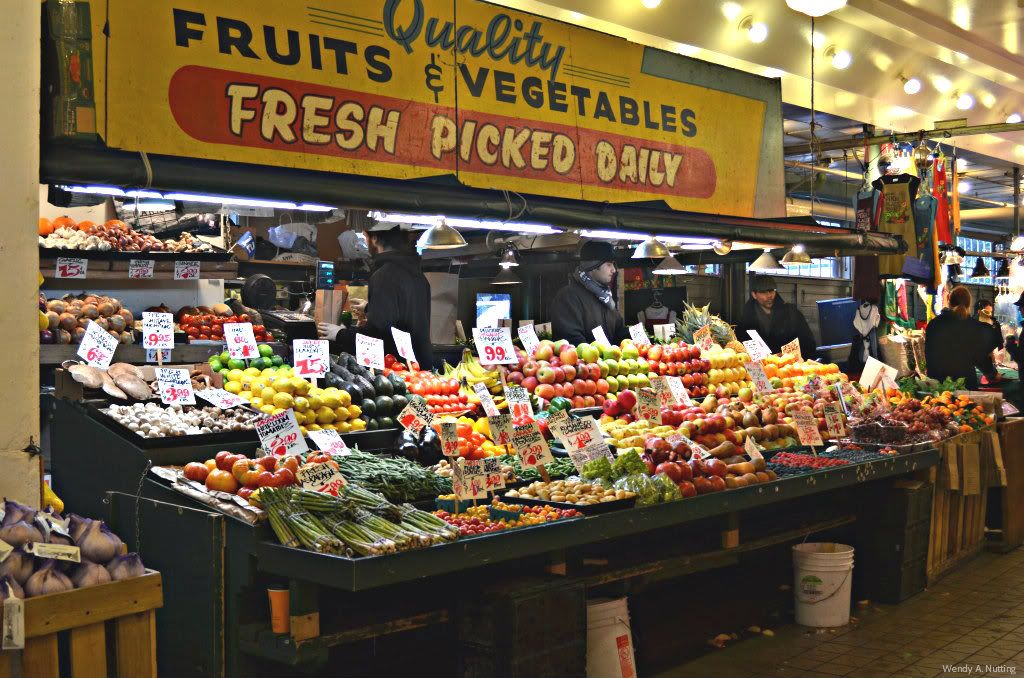 And I just love Seattle's Big Wheel, a little whimsey on the waterfront, and a little color on a winter day.
Just a few hours later I was home, happy to leave the grey outside and warm up with a cup of peppermint tea.
Have lovely day!